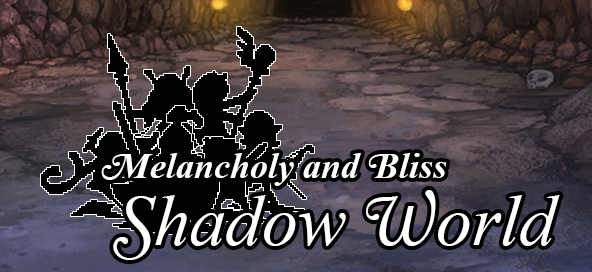 Melancholy and Bliss: Shadow World
I will most likely not add any more update to this game but will still do bug fixes and support.
New Content and Balance patches
Added 7 new optional battles
Added Guns
Added Terrax Lighting
Medicine now removes 3 conditions also
New Gab Messages during battle.
Added Tutorial
Skills now display effects
Fields are now not attached to the caster and will not despawn on caster death
Bug Fixes
Fixed Windbolt push bug.
Fixed counter working through disabled.
Fixed infinite arrow glitch.
Files
MaBShadowWorld.zip
246 MB
Dec 28, 2018
Get Melancholy and Bliss: Shadow World